This March, the Asia-Pacific Wind Energy Expo 2019 in Kaohsiung will be one of the most international Wind Energy exhibitions in Asia featuring key exhibitors from all facets of the industry from at least 10 nations, namely, Denmark, Netherlands, Singapore, UK, Belgium, Germany, Italy, USA, Sweden and Taiwan.
Asia Pacific Wind Energy Expo Forum
At the APWEE 2019 Forum, to take place on the first day of the Expo, more than 15 sessions by renowned speakers will bring attendees up to date on all aspects of wind energy industry. Our 11 topics:
Wind Power Market in Asia Pacific Region and Taiwan

Green Energy Policy of Taiwan

Infrastructure & Industrial Parks

How to Build the Supply Chain in Taiwan

Operation & Management

The Development of Wind Power Technology

Marine Engineering & Offshore Wind Power

Law

Finance

Certification

Talent Education & Training
Among the speakers are high officials from Bureau of Energy, Ministry of Economic Affairs, Taiwan International Ports, Ocean Affairs Council, and Metal Industries R&D Center.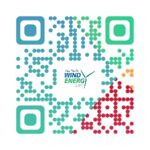 Contact us:
Email:

This email address is being protected from spambots. You need JavaScript enabled to view it.
Tel: 886-2-2723-2213 Ext. 212 Helen Kung
886-2-2723-2213 Ext. 211 Doris Weng
Intercon Convention Management Consultancy, No. 333, Keelung Rd., Taipei, Taipei 110, Taiwan

您可以随时 取消订阅或更改联系人详细信息。