Rising international interest in the Asia-Pacific Wind Energy Expo 2019 is very tangible in the expansion of the Holland Pavilion.

Now there are 12 Dutch companies that have signed up as exhibitors in the event. They are:
GustoMSC、IX Wind、Wind Minds、MME-Group、Sif Group、Trelleborg Ridderkerk、TNO/ECN、Huisman Equipment、CAPE Holland、Tideway、Ampelmann、IHC IQIP
Other key international players will show off their leading positions at APWEE from 7 nations including Denmark, United Kingdom, Germany, Italy, United States, Sweden and Taiwan.
Wpd and Swancor Signed Agreements to Sell Electricity to Taipower
Last Thursday, state-owned Taiwan Power Company (Taipower) announced it has entered into PPAs (power purchase agreement) with two important wind farm developers: Germany-based wpd AG and Taiwan's Swancor Renewable Energy.
Still another four developers are expecting to sign PPAs with Taipower by the end of December to enhance their strong positions in Taiwan's Wind Energy value chain.
Ørsted Plans to Invest US$ 30 Billion in Wind Energy by 2025
On their Capital Markets Day 2018, Orsted set a new, ambitious goal: to expand their investment between 2019 and 2025 to DKK 200 billion (approx. US 30 billion). At least 75% of this will be in global offshore wind farms, allowing Ørsted to maintain its leadership position in the wind industry.
And Orsted remains committed to Taiwan being one of its principal markets, considering Taiwan the leading wind energy market in Asia.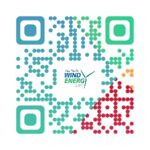 Contact us:
Email:

This email address is being protected from spambots. You need JavaScript enabled to view it.
Tel: 886-2-2723-2213 Ext. 212 Helen Kung
886-2-2723-2213 Ext. 211 Doris Weng
Intercon Convention Management Consultancy, No. 333, Keelung Rd., Taipei, Taipei 110, Taiwan

您可以随时 取消订阅或更改联系人详细信息。